Welcome Back!
The boys took advantage of the nice weather and put up our Christmas lights! I am glad that I was out shopping while these pictures were taken!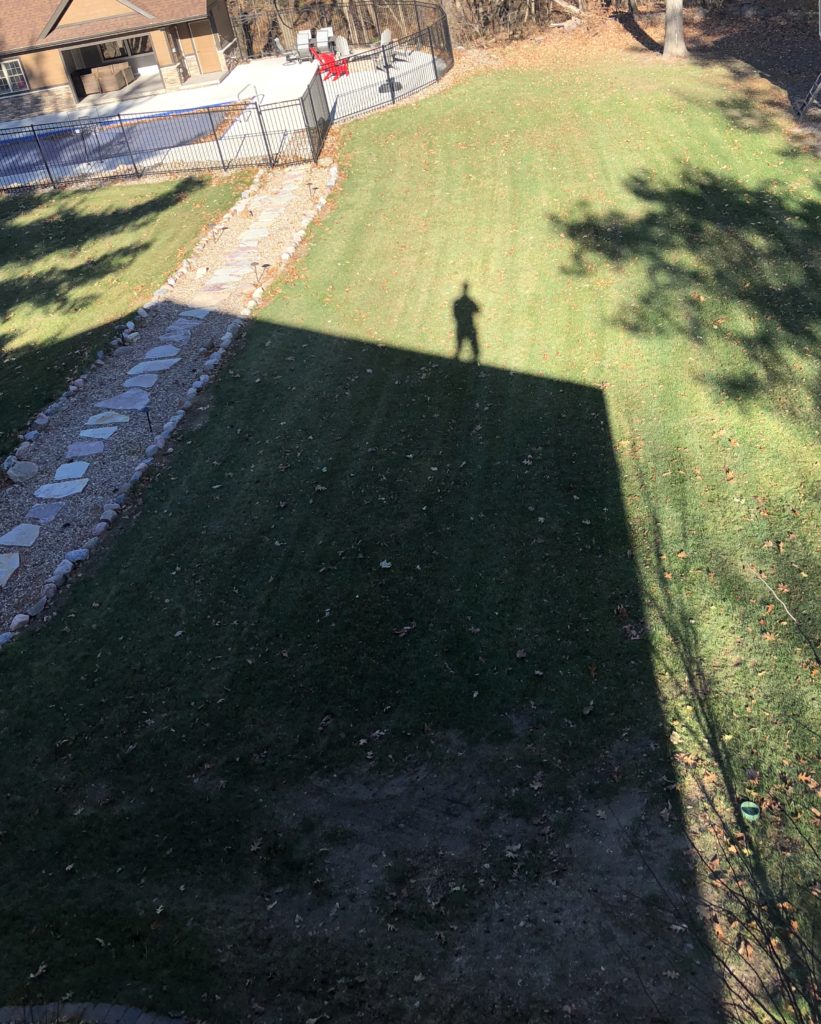 Jack screwed in some new Christmas bulbs. (UGH!)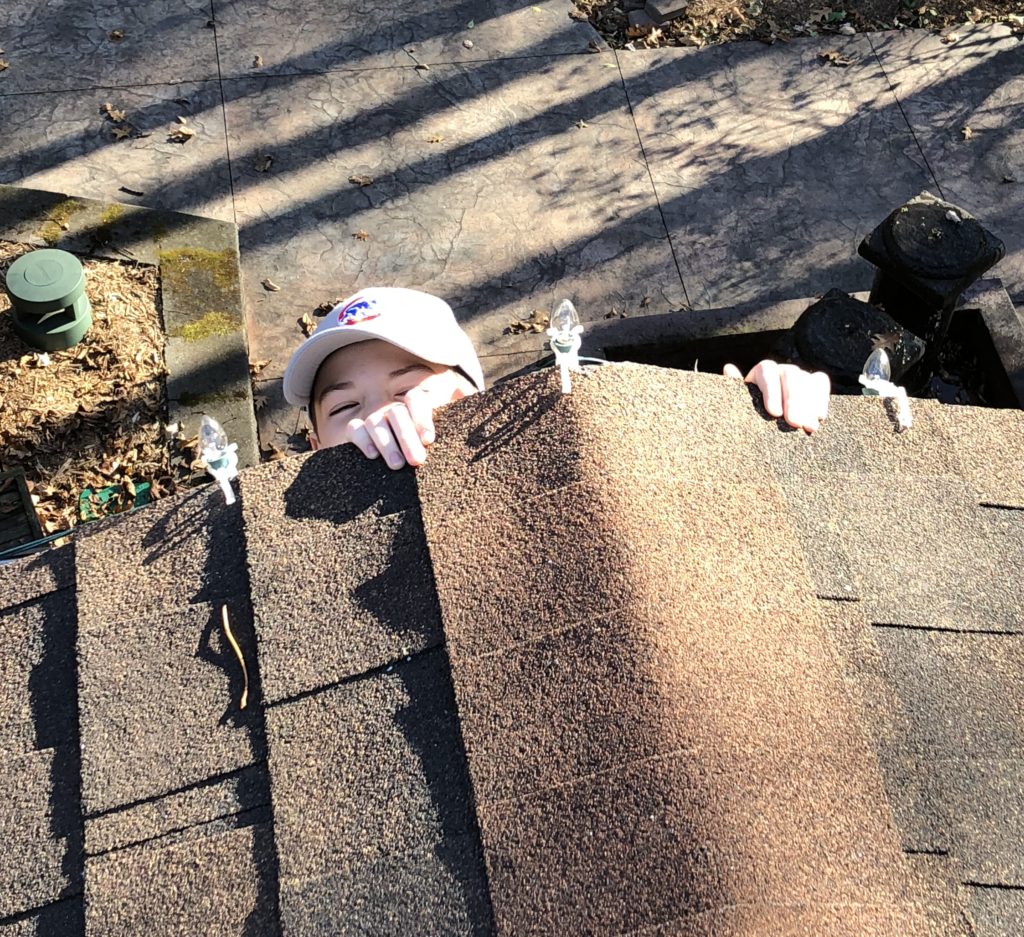 Seriously, boys….I don't find these pictures that funny.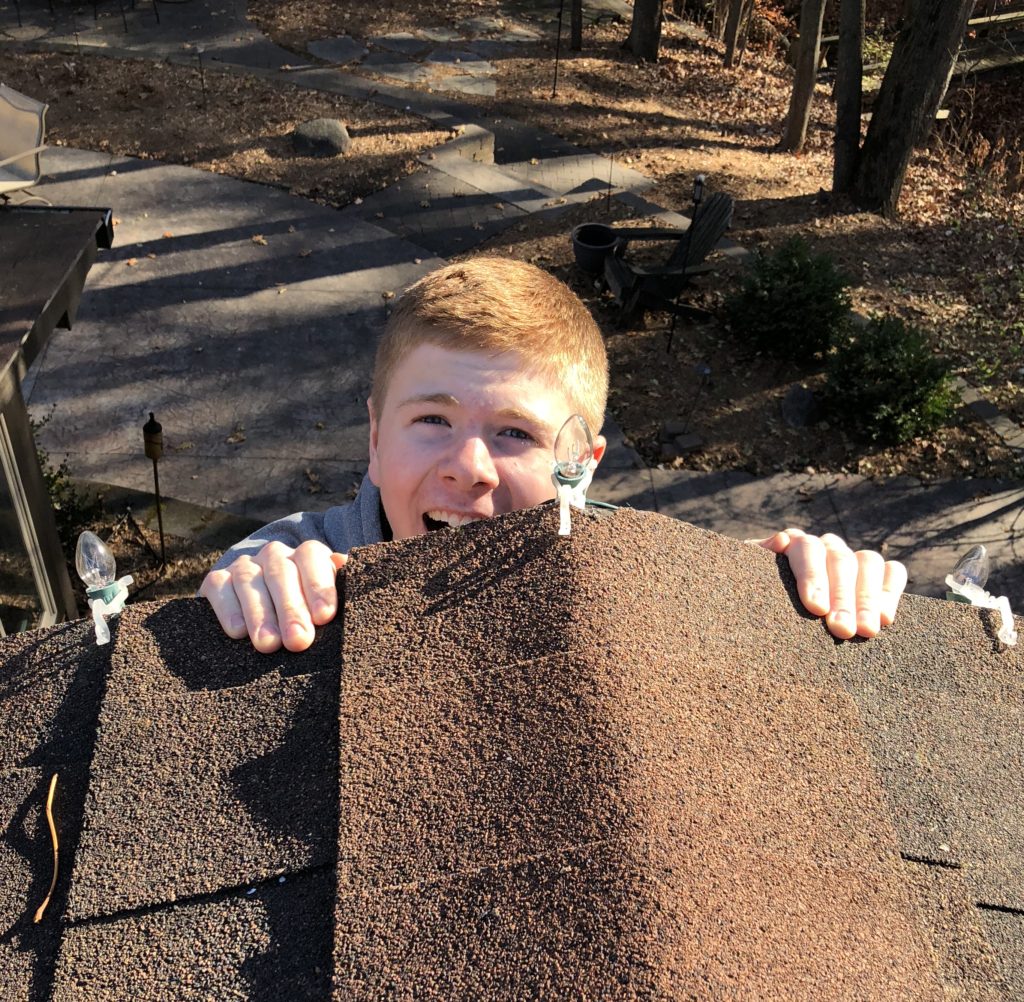 We added a new area of fun little colorful lights. I love these lights! Yep, Jason has shorts on…like I mentioned, the weather was wonderful!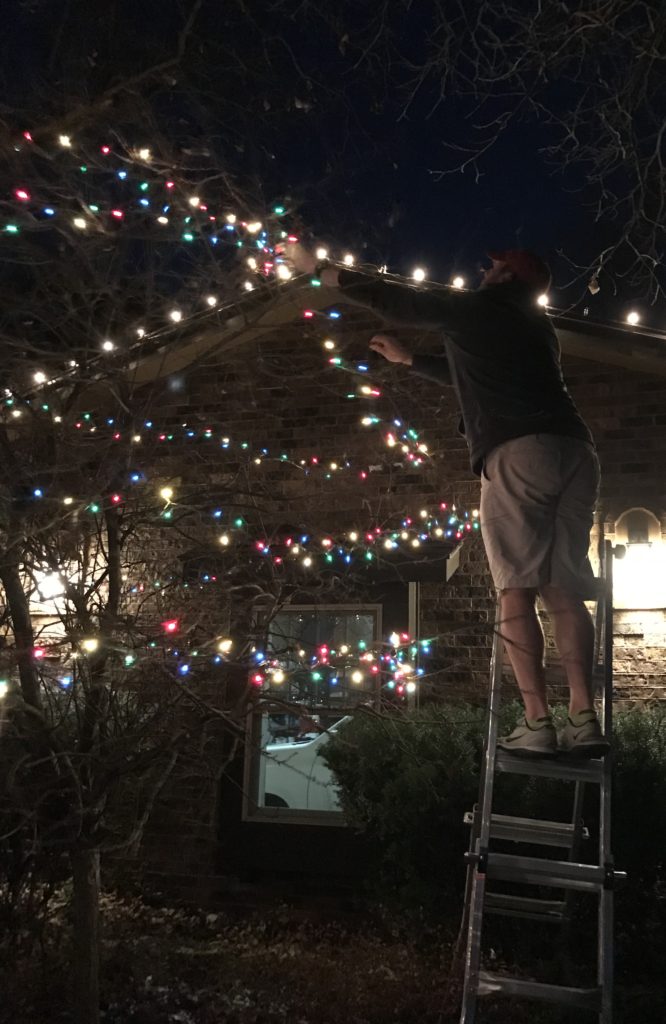 These will be great pictures in my December journal…WHAT? Yep, trying for again for the umpteenth time. Will let you know how it goes….