Hello!
Last week everyone was sick. Jack started with the flu. Then Sam came home with the flu. Then Jason got the flu. The entire time I was trying to take care of them, I had a horrible cold which included my nose running and not being able to "sniff it up," coughing uncontrollably and snoring.
Then, just to top a cold off, I got the flu on Friday. Thank goodness everyone else was good to go. And it's about 24 hours.
Jason took this picture of me in bed on Saturday morning.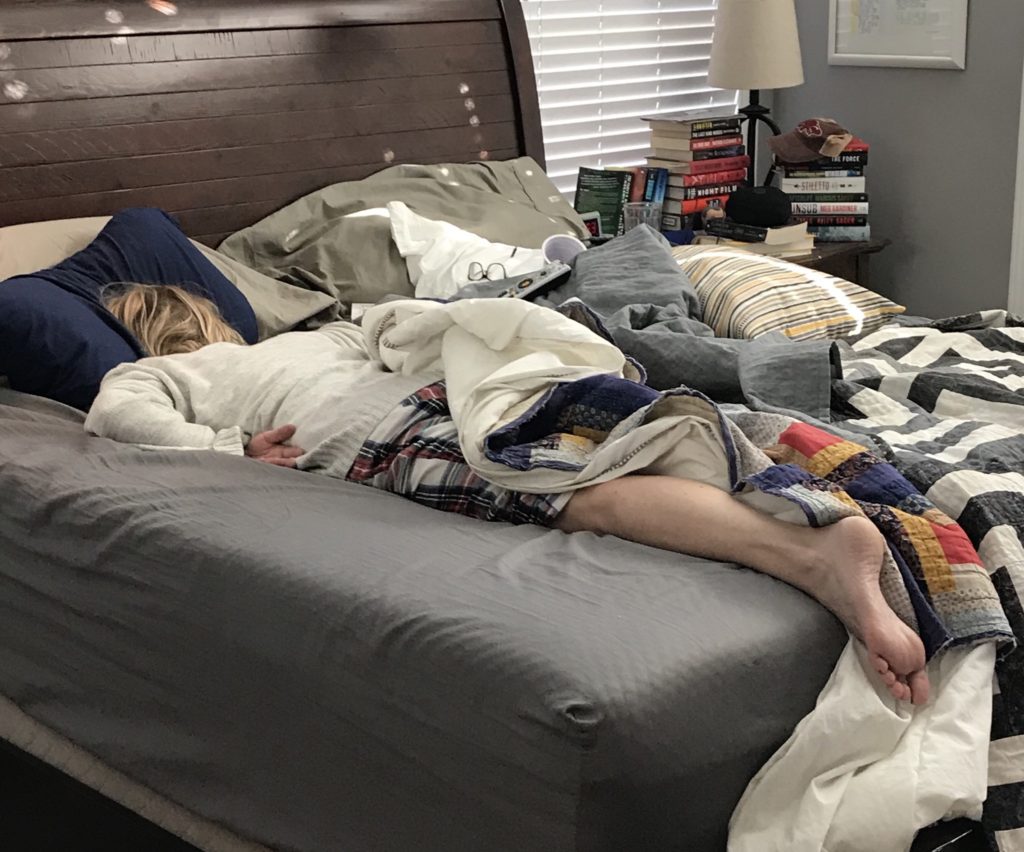 He showed it to the boys and said, "Boys. I think your mom is dead."