Welcome Back!
The weather sure has turned frightful in a short amount of time…brrrrr! The only thing that likes it this cold, is a snowman…speaking of…(wasn't that a great transition!)
My mom gave Jack a Melting Snowman Kit. It has given him loads of fun!! I didn't think he would think much of it, but boy was I wrong! He LOVED it!!
It's almost like silly putty. You shape the snowman, add the accessories and let it sit. It will melt before your eyes. It's great!
Jack left his overnight on his desk and it was as flat as a pancake in the morning! So cool!!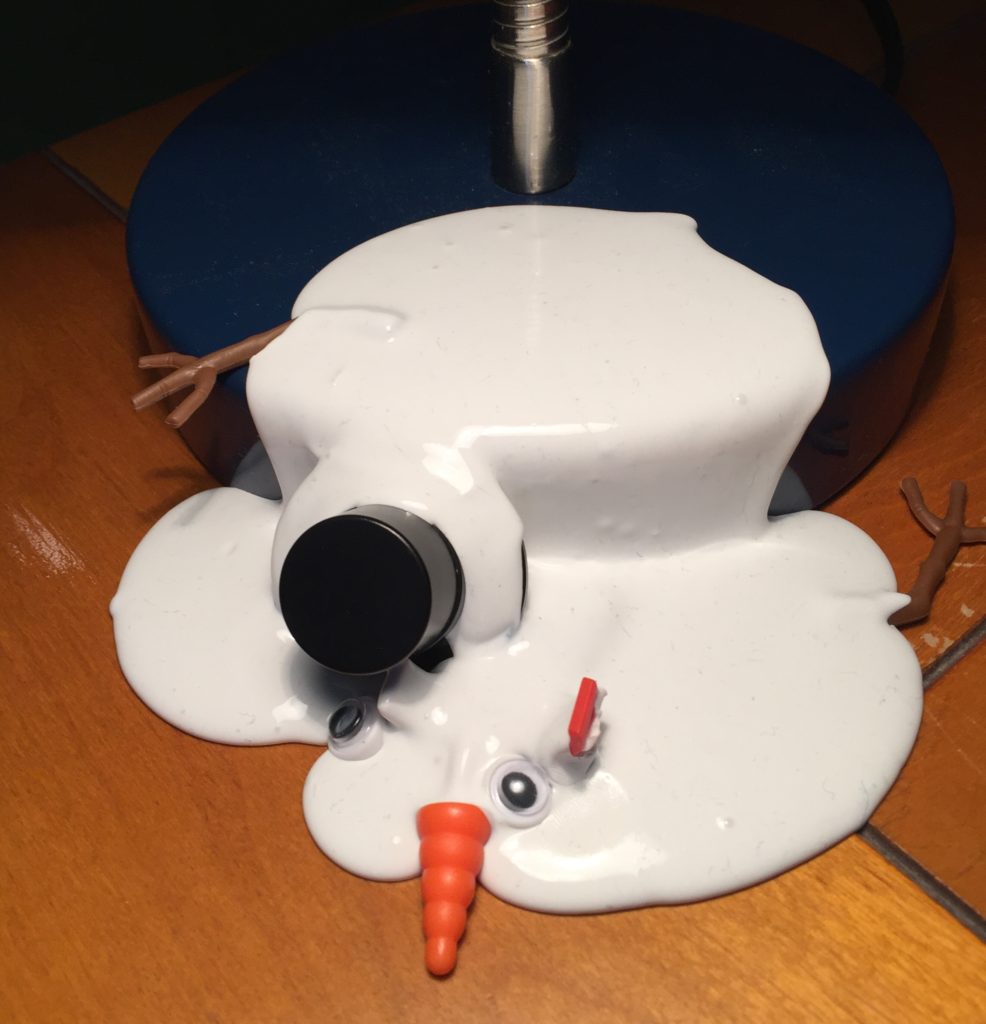 It would make the perfect little gift for someone or a great little stocking stuffer!