Hello!
I just finished the book This Is How it Always Is by Laurie Frankel.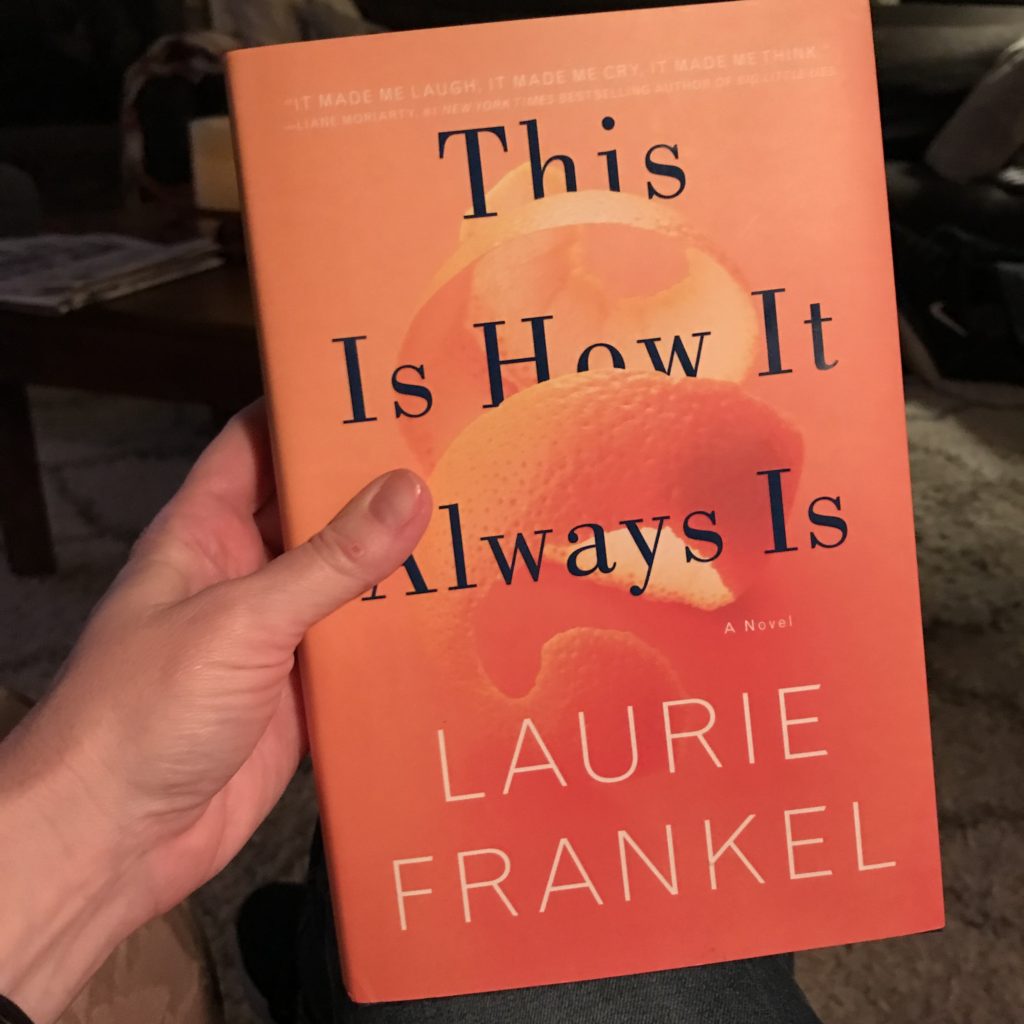 I loved this story! It gave me all the feelings!
I give this book 5 out of 5 stars.
I am going to share pieces of a review that I read due to the fact that it words my thoughst perfectly:
As Rosie and Penn's fifth child, they had learned to take their children's many quirks in stride. Claude is a sweet little boy, the youngest in his family of five boys. Claude is a happy well-adjusted, precocious child who knows what he wants. He wants to wear dresses, carry a purse for a lunchbox, play princess, and be a girl when he grows up. Rosie, Penn and his brothers want Claude to be happy with whoever he is, but there is no road map for how to do this. When it became apparent that Claude's yearning was more than a phase, they didn't panic as many parents might. Instead, Rosie and Penn did all they could to help Claude be the person he felt himself to be, Poppy. When it became too difficult in the small Wisconsin community where they lived, they moved their family to Seattle for a fresh start. I so loved the way the entire family took everything about Poppy in stride. Her brothers were amazingly off-handed about it, but never to the point where it didn't ring true. Poppy was just another piece of their busy lives. Soon the whole family is keeping secrets to protect Poppy. Secrets too big to be secrets for long.
There is a part where Rosie and Claude/Poppy go to Thailand. (Not giving anything away.) I questioned this part of the book and thought it wasn't really relevant, but…This section of the book helped me understand the hopelessness that Claude/Poppy felt. That last section allowed the reader to learn that transgender people are accepted in some cultures.(Earlier, Poppy even taught her parents about gender variations in some animals.) The Thai part showed that there are other issues much more critical in life and allowed Poppy/Claude to help others and thus gain strength and accept herself.
People Magazine's Top 10 Books of 2017
Amazon's Best Books of 2017: Top 20
Amazon's Best Literature and Fiction of 2017
Bustle's 17 Books Every Woman Should Read From 2017
PopSugar's Our Favorite Books of the Year (So Far)
Refinery29's Best Books of the Year So Far
BookBrowse's The 20 Best Books of 2017
Pacific Northwest Book Awards Finalist
The Globe and Mail's Top 100 Books of 2017